Chemistry Analyzer Celercare® cM5
BUILT-IN PRINTER    LARGER SCREEN
BETTER INTERACTIVE EXPERIENCE
Designed with large captive screen and built-in printer, the MNCHIP Celercare can deliver real-time blood chemistry diagnostic information with only 100μl blood sample, improving the efficiency of operations and providing 24/7 standby on-site diagnostics.
State-of-art technology ensures accurate results every time
The MNCHIP Celercare chemistry analyzer can deliver precise results specificity comparable to expensive high-throughput analyzers.
Reliable RQC system reduces errors
RQC system in MNCHIP chemistry analyzer provides continuous quality control checks on every run to eliminate the potential for erroneous results, so even new users can confidently get accurate results.
Load sample, insert disc and read results in 3 easy steps
Preinstalled reagent discs deliver complete results in nearly 10 minutes for each run
Very small sample needed-only 100 microliters of whole blood, serum or plasma to get up to 19 parameters
Factory-calibrated information in QR code
Born from aerospace technology, MNCHIP reagent disc is a completely self-contained disposable chemistry panel designed to meet various testing needs. Just 3 drops of whole blood are required to deliver up to 19 precise results.
TP ALB GLO* ALB/GLO* ALT AST TBIL DBIL IBIL* UA CRE UREA GLU TG CHOL HDL-C LDL-C*
AST UA CRE CK CK-MB LDH α-HBDH AMY GLU K+ Na+ Cl- CO2
ALB UA CRE UREA Ca2+ P CO2
TP ALB GLO* ALB/GLO* ALT AST GGT ALP TBIL DBIL IBIL*
K+ Na+ Cl- Ca2+ P Mg2+ CO2
GLU GSP TG CHOL HDL-C LDL-C*
GLU HCY TG CHOL HDL-C LDL-C*
CRE UREA AMY GLU K+ Na+ Cl- CO2
TP ALB GLO* ALB/GLO* ALT AST GGT TBIL CRE UREA GLU
TP ALB GLO* ALB/GLO* ALT AST GGT ALP TBIL DBIL IBIL* UA CRE UREA GLU TG CHOL HDL-C LDL-C*
ALT AST GGT ALP CRE UREA CK CK-MB LDH
* Calculated test value
# Coming soon
1 Test/Disc 10 Discs/Box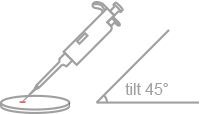 Add sample
100μl whole blood, serum or plasma.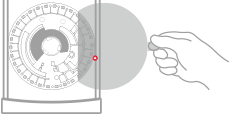 Insert disc
Walk-away operation, self calibrates with every test run.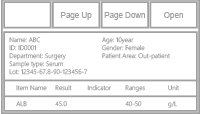 Read results
Build in printer, automatically print reports.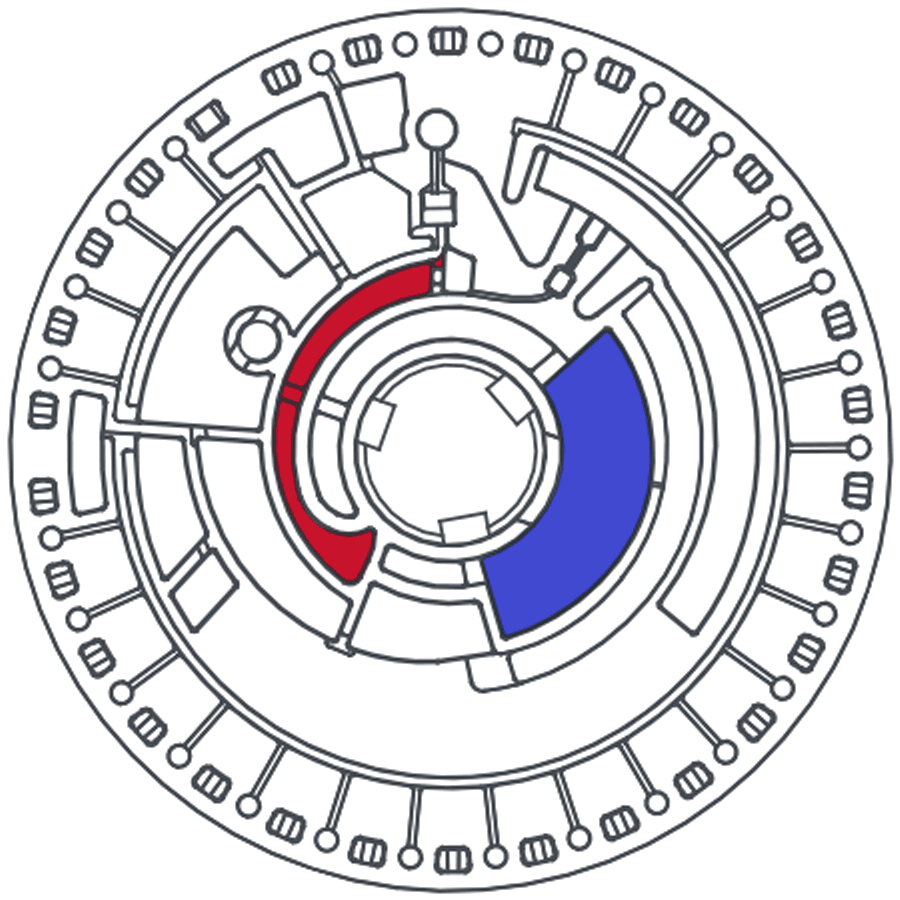 Our microfluidics based blood chemistry device was derived from aerospace technology, which is also used in today's aerospace industry. After five years of rigorous ground testing, Pointcare M will be installed on the Chinese space station launched in 2022 to provide daily blood chemistry tests for astronauts in orbit.
The analyzer is a portable spectrophotometer. The optical system consists of a xenon arc stroboscopiclamp and a beam-splitter/detector capable of reading nine wavelengths. A heater maintains the disc at 37±0.2°C during the reaction portion of the analysis. The reagent disc is developed based on microfluidic technology. It is an 8 cm diameter consumable containing all the required diluent and dry reagents to perform a panel of tests. The disc contains 30 cuvettes that will be filled with diluted plasma or diluent. The cuvettes have different pathlengths to accommodate different reagent sensitivities and analyte concentrations. Pre-measured, lyophilized reagent beads for each chemistry in the panel are placed in the cuvettes at the time of manufacture. To perform a panel of tests, the operator applies around 100μl whole blood directly into a disc. Using centrifugal and capillary forces, the disc meters the required amount of blood, separates the red cells, meters the plasma, meters the diluent, mixes the fluids, distributes the fluid to the reaction cuvettes and mixes the reagents and the diluted plasma in the cuvettes. The analyzer monitors the reactions simultaneously using nine wave-lengths, calculates the results from the absorbance data, and reports the results on the screen and on a convenient thermal roll-tape printer.
Dimensions: 260mm(L)×230mm(W)×320mm(H)
Weight: 5.5kg
Sample Type: Anticoagulant additives whole blood, serum or plasma.
Sample Size: 100µL
Test Time: 7-10 minutes
Quality Control Features: Built-in real-time Quality Control (rQC®) system
Communication: Bi-directional input/output
Interfaces: WIFI, USB, Bluetooth, LIS/EMR capable.
Memory Capacity: Up to 50,000 patient and quality control results.
Consumables: 7.8cm in diameter and 0.68cm thick, single-use, self-contained plastic chemistry reagent discs. Each disc contains all reagents needed to perform a panel of tests on a single sample.
Data Input Display: 8.0 inch capacitive touchscreen
Print Report: Built in thermal printer, External Printer via MNCHIP Medical Data Management Platform/LIS/EMR etc.
Mode of Opertion: Continuous
Ambient Temperature: 10~30℃(50–86 ºF), indoor use.
Power Requirements: 120 VA
Main Supply Voltage: 100-240 volts AC, 50-60 Hz.
Humidity: 40%~85%
Reaction Temperature: 37℃±0.2℃
Measurement Principles: Spectrophotometry, Turbidimetry.