Chemistry Analyzer Helo 300
4 POINTCARE ANALYZERS' COMBINATION
COMPUTER-BASED OPERATION PLATFORM
The MNCHIP Helo 300 combines four independent Pointcare analyzers, therefore having four-times test productivity. Meanwhile, independent analyzer units enable users to conduct ready-to-go tests both with single sample and multiple samples. The MNCHIP Helo 300 is operated by computer-based operation platform, increasing the ease of use with better interactive experience and decreasing human resource costs for clinics and hospitals.
High system reliability
Clinical chemistry analyzer Helo 300 system delivers fast and reliable lab-accurate results and is intended for professional use in a clinical laboratory setting or at point-of-care locations. After extensive correlation studies, the accuracy, precision and reproducibility of the Helo 300 has been proven thoroughly. Many clinical chemistry analyzer devices have been installed not only in clinics but also in most respected hospitals nationwide and more.
Real-time Quality Control system stability
All MNCHIP automatic biochemistry analyzers contain a highly efficient onboard quality control system (RQC). Therefore, Helo 300 is no exception. RQC of clinical chemistry analyzer can continually monitor the disc function and reagent quality to ensure optimal test performance. Reduce errors with real-time QC and eliminate carryover contamination with single-use panels to ensure meaningful, comparable results with full traceability.
Multiple hospital information system compatibility
The MNCHIP management platform is designed for hospital and laboratory information systems, including HIS, LIS, HR, LMS and EMR. Simplify and standardize work processes and reduce the workload of employees.
Little to no maintenance
The equipment specially designed for the Chinese Space Station has first-class stability and high reliability, and requires almost no maintenance. The use of xenon lamps as the light source has a theoretical working time of decades.
Broadest test menu in its class
The tests menu of 34 parameters including chemistry, electrolyte, and immunoassay is the broadest of any point-of-care analyzer. Your testing parameters will continue to be expanded with the endevour of customer-oriented R & D team.
Use as a primary, STAT, or backup system.
Can be used in primary care, emergency, intensive care, pediatrics, oncology, hospitals, government and military, research and other fields.
Deliver real-time care for enhancing patient satisfaction
Caregivers can perform a complete panel with up to 19 chemical tests on site in about 7-10 minutes. Give customers immediate answers during their visit and save the technician time in loading and -go efficiency.
Scalable system design to meet the demands of increasing sample volumes
Helo 300 can achieve up to 600 results per hour. Minimal operator intervention reduces errors and reduces costs when there is an increased need and a significant shortage of personnel. Four independent optical modules for maximum reliability.
Operation 365 days * 24 hours
Four channels with independent working modules. Continuous operation 365 days * 24 hours without stopping or intervetions. Ideal for critical care, urgent care, and emergency care. No liquid systems avoid cross contamination.
Lower your lab's total costs
Lower your lab's total costs with less-no maintenance and stuff training by easy and"load-and-go" operation procedure so that you can rededicate staff to undertake value-added tasks.
Born from aerospace technology, MNCHIP reagent disc is a completely self-contained disposable chemistry panel designed to meet various testing needs. Just 3 drops of whole blood are required to deliver up to 19 precise results.
TP ALB GLO* ALB/GLO* ALT AST TBIL DBIL IBIL* UA CRE UREA GLU TG CHOL HDL-C LDL-C*
AST UA CRE CK CK-MB LDH α-HBDH AMY GLU K+ Na+ Cl- CO2
ALB UA CRE UREA Ca2+ P CO2
TP ALB GLO* ALB/GLO* ALT AST GGT ALP TBIL DBIL IBIL*
K+ Na+ Cl- Ca2+ P Mg2+ CO2
GLU GSP TG CHOL HDL-C LDL-C*
GLU HCY TG CHOL HDL-C LDL-C*
CRE UREA AMY GLU K+ Na+ Cl- CO2
TP ALB GLO* ALB/GLO* ALT AST GGT TBIL CRE UREA GLU
TP ALB GLO* ALB/GLO* ALT AST GGT ALP TBIL DBIL IBIL* UA CRE UREA GLU TG CHOL HDL-C LDL-C*
ALT AST GGT ALP CRE UREA CK CK-MB LDH
* Calculated test value
# Coming soon
1 Test/Disc 10 Discs/Box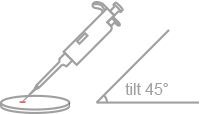 Add sample
100μl whole blood, serum or plasma.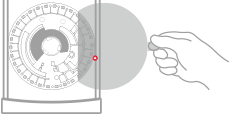 Insert disc
Walk-away operation, self calibrates with every test run.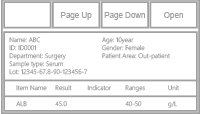 Read results
Printed via computer or extra printer.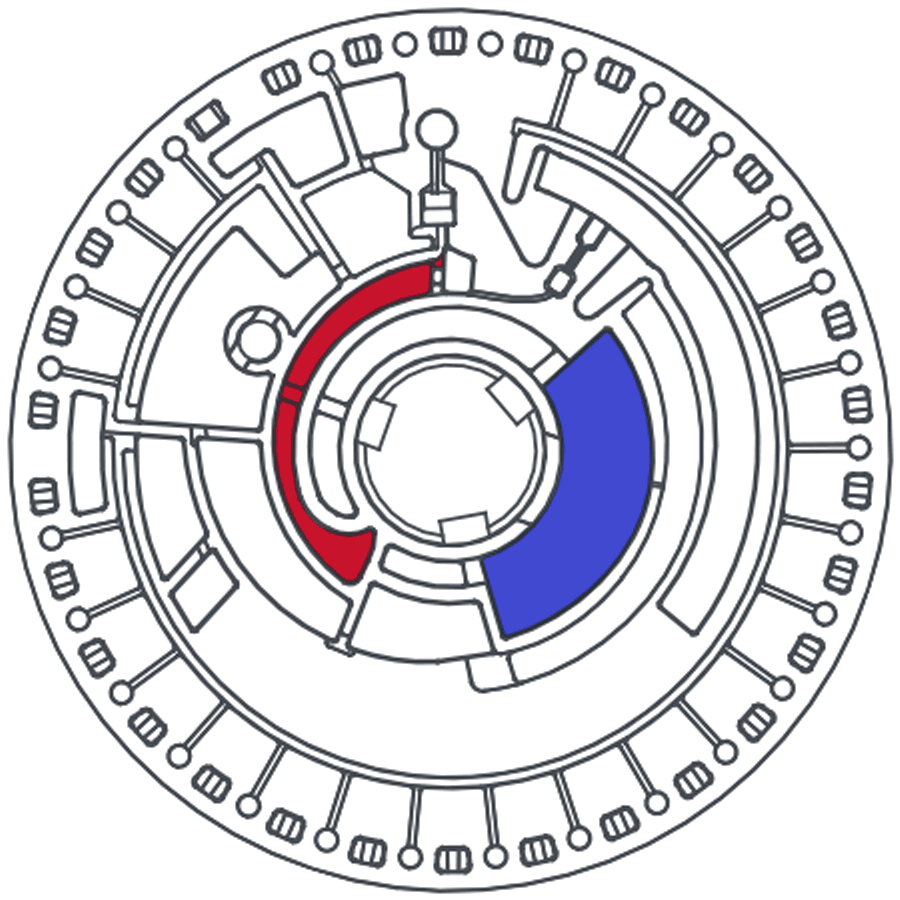 Our microfluidics based blood chemistry device was derived from aerospace technology, which is also used in today's aerospace industry. After five years of rigorous ground testing, Pointcare M will be installed on the Chinese space station launched in 2022 to provide daily blood chemistry tests for astronauts in orbit.
The analyzer is a portable spectrophotometer. The optical system consists of a xenon arc stroboscopiclamp and a beam-splitter/detector capable of reading nine wavelengths. A heater maintains the disc at 37±0.2°C during the reaction portion of the analysis. The reagent disc is developed based on microfluidic technology. It is an 8 cm diameter consumable containing all the required diluent and dry reagents to perform a panel of tests. The disc contains 30 cuvettes that will be filled with diluted plasma or diluent. The cuvettes have different pathlengths to accommodate different reagent sensitivities and analyte concentrations. Pre-measured, lyophilized reagent beads for each chemistry in the panel are placed in the cuvettes at the time of manufacture. To perform a panel of tests, the operator applies around 100μl whole blood directly into a disc. Using centrifugal and capillary forces, the disc meters the required amount of blood, separates the red cells, meters the plasma, meters the diluent, mixes the fluids, distributes the fluid to the reaction cuvettes and mixes the reagents and the diluted plasma in the cuvettes. The analyzer monitors the reactions simultaneously using nine wave-lengths, calculates the results from the absorbance data, and reports the results on the screen and on a convenient thermal roll-tape printer.
Dimensions: 210mm(L)×125mm(W)×175mm(H)×4
Weight: 13.5kg
Sample Type: Anticoagulant additives whole blood, serum or plasma.
Sample Size: 100µL
Test Time: 600 test/hour
Quality Control Features: Built-in real-time Quality Control (rQC®) system
Communication: Bi-directional input/output
Interfaces: WIFI, USB, Bluetooth, LIS/EMR capable.
Memory Capacity: Up to 50,000 patient and quality control results.
Consumables: 7.8cm in diameter and 0.68cm thick, single-use, self-contained plastic chemistry reagent discs. Each disc contains all reagents needed to perform a panel of tests on a single sample.
Print Report: External Printer via MNCHIP Medical Data Management Platform/LIS/EMR etc.
Mode of Opertion: Continuous
Ambient Temperature: 10~30℃(50–86 ºF), indoor use.
Power Requirements: 440 VA
Main Supply Voltage: 100-240 volts AC, 50-60 Hz.
Humidity: 40%~85%
Reaction Temperature: 37℃±0.2℃
Measurement Principles: Spectrophotometry, Turbidimetry.