Real-time PCR Analyzer Pointcare® mM1
To satisfy the increasing demands of molecular detection, PCR instruments need to deliver fast-cycling protocols and accurate, sensitive results. MNCHIP Pointcare® mM1 Real-Time PCR System is designed for users who need an affordable, easy-to-use real-time PCR system that doesn't compromise performance and quality. The simplified design and analysis software is ideal for both first-time and experienced users. For quick and accurate test results delivered where needed, when needed, improving the efficiency of operations and providing a flexible, long-term solution.
Sales Support
sales@mnchip.com
Service Support
service@mnchip.com


Sample-to-answer in just 60 minutes

Test kits transport at 2-30℃

One-touch operation without programming
SARS-CoV-2 qPCR Test Kit
Influenza A Virus qPCR Test Kit
Influenza B Virus qPCR Test Kit
Respiratory Syncytial Virus (RSV) qPCR Test Kit
Adenovirus (HAdVs) qPCR Test Kit
Mycoplasma Pneumoniae (M. Pneumonia) qPCR Test Kit
Human Rhinovirus (HRVs) qPCR Test Kit
* More test kits coming soon…
10 Tests/Box




Insert tube and start test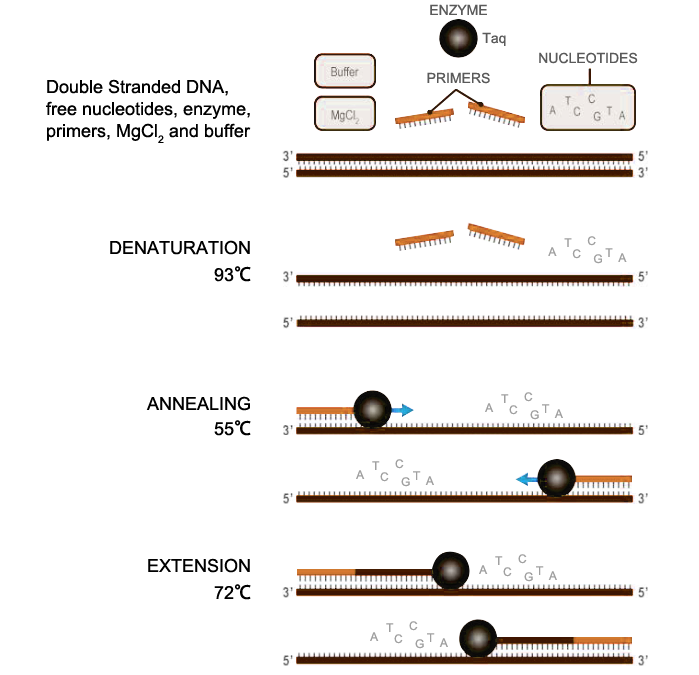 MNCHIP fluorescence-based Real-time PCR utilizes a bottom-illumination optical detection system and repeated thermal cycling for DNA detection. Each cycle involves three steps: denaturation, annealing, and extension. By continuously collecting fluorescence data using TaqMan detection principle, the system automatically draws real-time amplification curves.
Dimensions:210mm(L)×125mm(W)×175mm(H)
Weight:1.5kg
Sample Type: Oropharyngeal Swab (* Please refer to package inserts for details.)
Reaction Volume: 25μL
Test Time: 60 minutes
Sample Throughput: 6 wells
DNA/RNA Extraction: Extraction-free
Light Source: High power, maintenance-free LED.
Detector: Photodiodes
Operation Temp: 10-30°C
Operation Humidity: 40-85%
Power Supply: 24V